It's been a long time (long time), I shouldn't of left you (left you), Without a dope beat to step to!!!)
Last month  was the deadline of my first project of my second year as a fashion student ; )
We've started since september and although, the fashion classes I follow are only 2  days a week, they're killing me! They're are literally like Dracula sucking every single drop blood of me…. It makes me so weak , but I know that eventually I will come out strong so I keep holding on.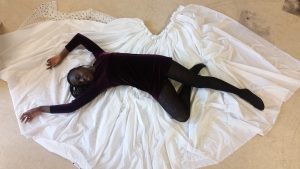 Hold on to your love…
Sometimes it feels like I've been for 3 months on a train that goes faster and faster. This  classes  keep influencing my way of life EVERY SINGLE DAY.  As fashion is about visual triggerss, you have to pay attention to EVERYTHING  that happens around you. You have to challenge yourself to change your view, watch a lot of movies, go to plays, read books, attending cultural activities, listen to people, get involved , get a life! Through this classes I became like a soldier that never let down his guard. (I am also always tired.)
Anyway, for this first project , we had to make a historical  costume based  on a person of our  choice. The intention of this project was to  learn more about one specifical period of the past. By reproducing  exactly  how it was made, we get to learn the techniques , machines and fabrics that have been used. Above on that , you get to know evidentely about the social and political  context of this dito period. As for me , I like history,  so yes, it is great to learn history through fashion.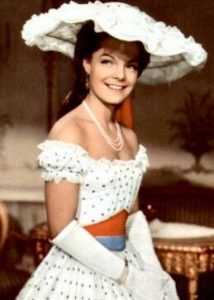 My choice was Die Junge Keizerin Sissi, as a young girl in the 80's , there were the movies with the actress Romy Schneider I use to watch with my mother…. I remembered always have been impressed by her fabulous big beautiful colourful dresses. I learned so much about SISSI through my research, not only was she beautiful on the outside, so was she from the inside….  So for me the choice was quickly made ; ) I choose for  a polka dot dress that she wore overday to go outside.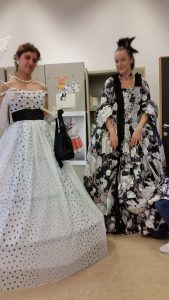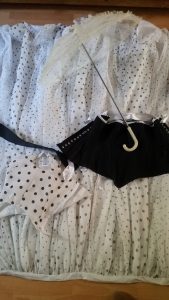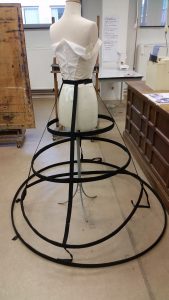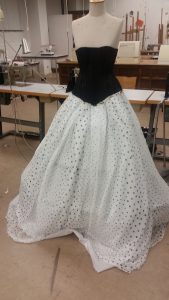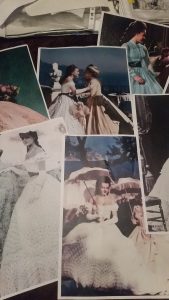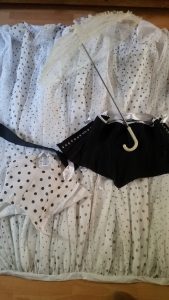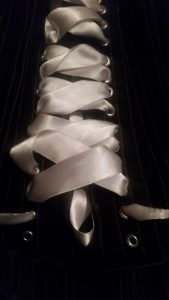 Therefore I had to make undergarments, a petticoat and a bodice  and  I  learned  how to make a  corset  and  a crinoline.  The process was  a lot of  sweat , tears , blood and posing but I made it anyway . The corset part made, was the most demanding because of the 4 layers fabrics I  used  and the threading with the cords , but it it is also the product on which I am the most proud of.  So yes, it was all worth suffering  and  I can't wait to see it come to live on the final show .
Hope yall b there!
Grtz,
Lucie