DESIGNING IS A PAIN IN THE ASS BUT WHAT A RELIEF WHEN IT COMES OUT! PERSONALLY, IT'S LIKE TAKING A SHIT,  YOU  HAVE TO GET IT OUT, NO MATTER WHAT !
To be honest I was NOT HAPPY ABOUT the RESULT OF MY  first DESIGN last year. I have an issue with consitency you see, I keep changin' because ideas keep on poppin' and I can not make up my mind. I wanna try it all but don't know where to begin and in the end I found myself drowning in a pool of to-do lists and unfisnished projects. Now the feeling?
Well, before we started we had to choose a personal object and based on that, we had to design a skirt. First of all was the choice of an object challenging  for me, I changed my mind 3 times! I finally choosed for my afrohair comb.  Symply because my hair is to me the most personal accessoire I have. It reflects more than anything else who I am: fragile and tough at the same time , call it complexity.

Then the drawing was not that fluent so it was complicated to picture what I had in mind (or not?) I drew the most beautiful things when I was tired and when I almost wanted to gave up. I HAD TO Force myself, to sit dawn, to take that pencil and to let myself lead by my  inner me… And slowly but surely, Mr C. came out of the closet, My Creativity showed up on places/moments I never imagined. But having a design, is only the beginning, the fun part is making it alive.
What was supposed to be fun, turned to be for me a struggle. A struggle to do and see the things differently, a struggle to let go all I knew and to jump in the unknown. Above on that, my time management became my worst enemy, I underestimated the meaning of research seriously, cos you see, research is the key. That's when you come to places you have never imagined , where you are exploring your horizons. I realize now that I have not taken this opportunity and it showed in my design.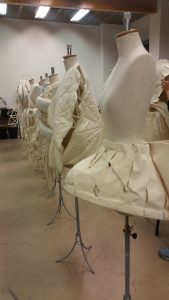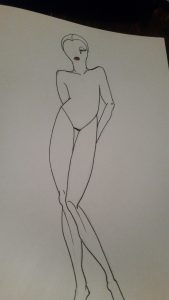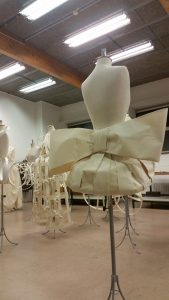 Finally? Well, I finished my skirt on time. It's not exactly how I wanted it to be , but altough it looks more compact than my original idea, the process I 've been trough to make it, learned me so much about myself.  And to me, that's the more important part of designing, knowing who you are, what's your story.
Grtz,
Lucie